Lyrics
If You Have Ghost
If you have ghosts, you have everything
If you have ghosts, you have everything
You can say anything you want
And you can do anything you want to do
If you have ghosts, you have everything
One never does that
One never does that
You can call it surprise, there it is
And a part of it is me
One never does that
In the night I am real
In the night I am real
The moon to the left is a part of my thoughts
And a part of me is me
Forever is the wind
In the night I am real
Nocturnal Me
If you have ghosts, you have everything
If you have ghosts, you have everything
You can say anything you want
And you can do anything you want to do
If you have ghosts, you have everything
One never does that
One never does that
You can call it surprise, there it is
And a part of it is me
One never does that
In the night I am real
In the night I am real
The moon to the left is a part of my thoughts
And a part of me is me
Forever is the wind
In the night I am real
Missionary Man
If you have ghosts, you have everything
If you have ghosts, you have everything
You can say anything you want
And you can do anything you want to do
If you have ghosts, you have everything
One never does that
One never does that
You can call it surprise, there it is
And a part of it is me
One never does that
In the night I am real
In the night I am real
The moon to the left is a part of my thoughts
And a part of me is me
Forever is the wind
In the night I am real
Square Hammer
If you have ghosts, you have everything
If you have ghosts, you have everything
You can say anything you want
And you can do anything you want to do
If you have ghosts, you have everything
One never does that
One never does that
You can call it surprise, there it is
And a part of it is me
One never does that
In the night I am real
In the night I am real
The moon to the left is a part of my thoughts
And a part of me is me
Forever is the wind
In the night I am real
Story
Designed & developed by WolfThemes a Power Elite Author, Kayo is an awesome, pixel perfect and powerful one-page music WordPress theme. It is made simple and functional right out of the box, yet offer high customization for more advanced users. It includes all the features you need to create a solid fan base online: music player, social media integration, event list, discography, video & photo gallery, and so on; and it doesn't require any coding knowledge.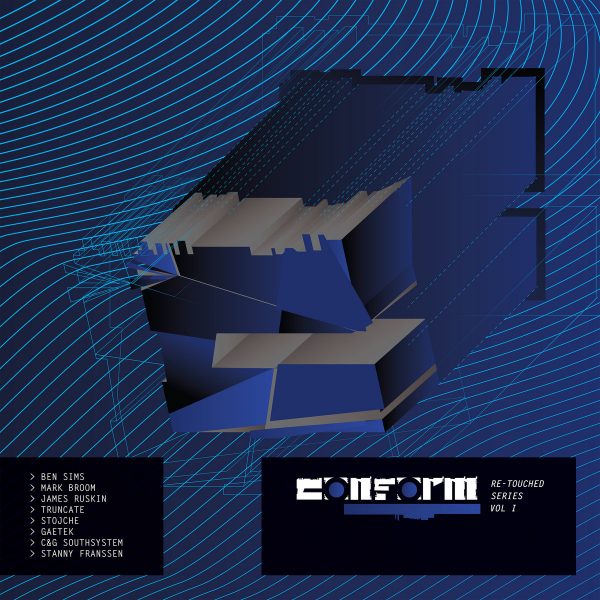 Conform Re​-​touched Series Vol​.​I
More than 20 years after it was first launched, Gaetano Parisio has revived his well regarded techno label Conform. Now back to take up its place at the heart of the international scene, the first release of the new era is the start of a new CONFORM RE-TOUCHED SERIES which will be released over the coming months and contain classic Conform tracks that have been re-edited by some of techno's most influential artists.
The first release contains four tracks plus one digital only bonus with heavyweights Ben Sims, Mark Broom, James Ruskin, Truncate and Stojche all stepping up.
UK techno legend and Machine man Ben Sims is up first. His Hardgroove edit of Gaetek's is a brutal track with driving drums and unrelenting synths that bring it into the present day with a real sense of style. Mark Broom is another long time techno titan who has released on the best labels from M-Plant to Blueprint and he edits the B1 from C&G Southsystem's Dual EP (Marco Carola & Gaetano Parisio). The result is an edgy track with big hi hats and hammering drums all run through with some bright synths that melt your mind.
James Ruskin is another vital techno player who runs his own legendary Blueprint label. His edit of a track from Gaetek's Advanced Series Vol. 1 EP is deep and hypnotic, with wooden hits and warped bass wrapping round the toughened kick drums. Truncate then tackles the same track and is known for his focus on the deeper, raw side of techno on 50 Weapons and Soma. His edit is just that – deep and atmospheric, with subtle keys up top as the busy and hard hitting drums power the track along.
Last of all, Stojche's Re-Chord of Stanny Franssen's Between the Lines is a digital only that is designed to get whole clubs and warehouses on the end of their seats.
This is a fantastic way to relaunch a much-missed techno label and marks the start of a great new series.
A1 > Gaetek – Advanced Series Vol. 2 B1 > Ben Sims Hardgroove Edit
A2 > C&G Southsystem – Dual EP B1 > Mark Broom Edit
B1 > Gaetek – Advanced Series Vol. 1 A1 > James Ruskin Edit
B2 > Gaetek – Advanced Series Vol. 1 A1 > Truncate Edit
> DIGITAL BONUS
Stanny Franssen > Between the lines > Stojche Re – Chord
credits
released March 4, 2020